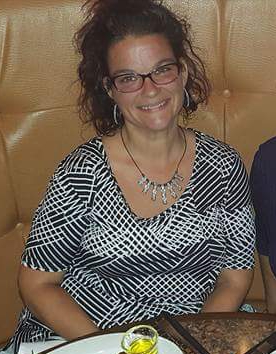 Hello! My name is Nicole Penkalski LMT, and I am a 2009 graduate of The New York Institute of Massage located in Williamsville, NY.
My passion and dedication to helping people has brought me to the career that I love. These past 12 years have been amazing, and my business is thriving, and continuing to grow.
My extensive knowledge of the human body and passion for massage creates a therapeutic experience to help ease your pain. I have been blessed with many opportunities these past few years. I have a variety of clients I take care of from professional athletes, to the elderly, and everyone in between. I can definitely customize and adapt to provide much needed relief to any ones sore muscles.
I have advanced training in massage for specific ailments, IE: rotator cuff, sciatic pain, piriformis syndrome, carpal tunnel, and orthopedic thoracic and cervical muscle training. I am well trained in hot stone massage, along with pre-natal massage.
Reiki has recently been added to my tool box, and I am excited to utilize the life force energy to help assist your body in healing. Energy is everything. It is a very important part of life. Without energy we would not be.
Jin Shin Jytsu is also another amazing addition to my practice. Continuing education is very important to me to provide my clients the most up to date techniques. I look forward to being your massage therapist.
Thank you,
Nicole Penkalski, LMT